Cyrus Group
Since its inception, some four decades ago as a family enterprise, the Cyrus Group has today, evolved into a multi-national and multi-cultural corporation with strategic partners and operations internationally. Cyrus Group began its trading operations in 1977 importing bulk commodities, primarily foodstuffs and fertilizers. Recognizing the market need for better quality control in the importation of grain products, the Cyrus group was the first in the region to import bulk rice with upgrading and repackaging at point of destination for wholesale distribution to Government and private institutions.
The Group's success in bulk commodity trading and the ability to identify and react to dynamic market environments led to the expansion into downstream petroleum sectors; trading in products such as bitumen, gas oil, fuel oil, base oil and lubricants. This organic growth was led by investment in bulk storage terminals, shipping and road transportation, which has given supply chain management and logistical solutions the capability to fully service its operations across MENA Region.
Over the last decade the Cyrus Group developed 'value adding' manufacturing capabilities to service the growing Infrastructure sector. Under its Cyrus infrastructure brand, the company has become internationally recognized as a prime supplier to the MENA Region, India and Africa of specialist Bituminous products and Construction Chemicals. Cyrus Infrastructure has now become a market leader in Polymer Modified Bitumen for major road and airport pavement construction projects.
Today, the Cyrus Group remains a wholly owned independent business incorporating a diverse group of companies brought together under four key operating divisions:
CYRUS Infrastructure, CYRUS Oil & Gas, CYRUS Logistics and RANSA Commodities.
Chairman's Message
The Cyrus Group mission and philosophy is to continually address the ever changing globalization challenges and to develop new business models to meet our Client's needs and expectations, through technical expertise, reliability, integrity and competitiveness. We operate in borderless economies and cultures with differing challenges and rapid change. Historical success is not sufficient. We as a Group continually strive to adapt in order to achieve the status of "Partner of Choice" for the demanding needs of our Client base.
We operate in a competitive and technically challenging environment and our success is determined by the expertise and experience of the Cyrus team to accomplish our mission. Furthermore, recognition of our company values, transparency and reliability has led us to a number of strategic partnerships with global industry majors. It is this strength that gives full confidence to our Client Base and the Cyrus Group to evolve in an ever changing global business environment.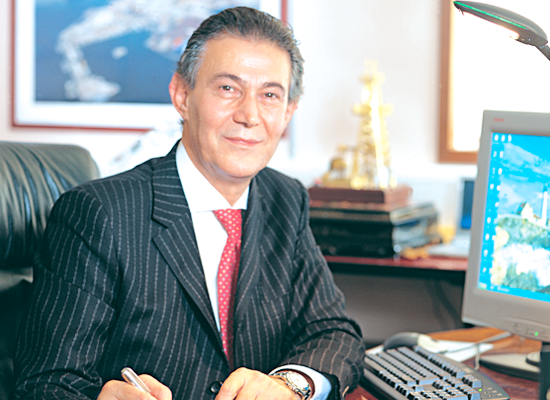 Hassan Rassouli Founder President / CEO
Quality & Accreditation
Cyrus Group of companies are accredited with the major industry accreditations in their respective fields. Cyrus Group of companies not only have total quality accreditations, but also serve a wide customer base with customer specific quality systems.
The Cyrus Group of Companies are accredited with relevant accreditations such as ISO 9001, ISO 14001 & OHSAS 18001.